Japan-Insights
Deepen your understanding of Japan's people, places, and culture.
Essays
Emperor Gotoba
- A Swordsmith Emperor in Medieval Japan
Paul Martin, Great Britain
Travel, Landscape
History
Arts, Architecture, Design
People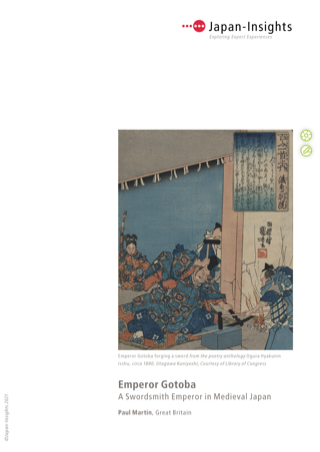 This essay takes a closer look at the life and sword making of Emperor Gotoba of the Kamakura Period (1185-1333) while providing insight into several locations on the Oki Islands where this emperor spent the last nineteen years of his life in exile.
When reading sword books, it is very rare to find one that does not mention the history of Emperor Gotoba who played an important role in the appreciation of the sword and the craftsmen involved, creating a legacy that is still synonymous with swordsmanship today.
As 2021 marks the 800th anniversary of Emperor Gotoba's arrival on these remote islands off the coast of what is now Shimane Prefecture, it seems fitting to acknowledge the extent of his influence on the sword and poetry worlds.
The Soul of the Japanese Blade
Traditional Tatara Steelmaking in Japan
A detailed account of the historical background, the places and the people who continue to practice this craft that is only practiced in Japan. (✪)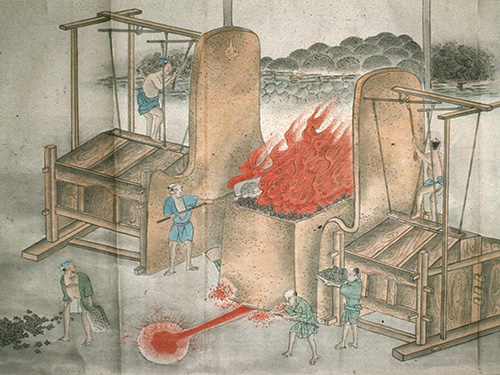 Finding Homes in the Unfamiliar
Glimpses of Lafcadio Hearn's Japan
Hearn's account of the Oki islands is representative of the remote places he explored – places that even today, many Japanese people have not visited. (✪)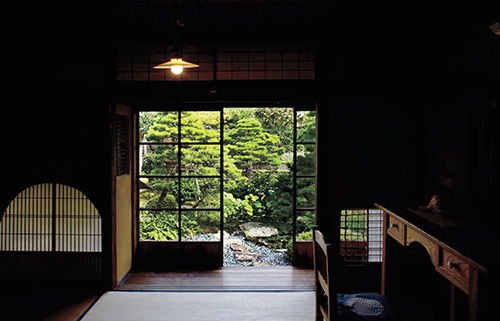 Izumo: Land of Gods, Myths, and Metals
From the prehistoric bronze bells of Kojindani and the tatara steel swords to the silver mines of Iwami
The Izumo Grand Shrine and the neighbouring Museum of Ancient Izumo, one of the very best regional museums in Japan, are some of the highlights that can be enjoyed during a short visit to Shimane Prefecture. Experience Izumo through the metal crafts that made this territory so important for much of Japanese history. (✪)