Japan-Insights
Deepen your understanding of Japan's people, places, and culture.
Essays
Japanese Food Artisans
- A visit to three family-run businesses in Toyama Prefecture
Susan Ellicott, Great Britain
Life, Food, Technology
People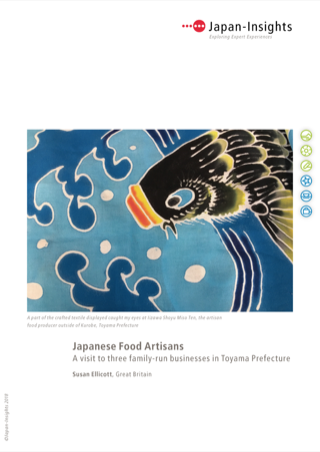 Japan's historic reverence for traditional crafts and its government's recognition of artisans, including creators of pottery, textiles and washoku – Japanese cuisine – is famous around the world.
Yet, many Japanese worry that their country's rich heritage of local food production is being lost as the country becomes more urban and its young pick professional jobs over traditional crafts.
To promote awareness of the skills behind Japan's iconic foods, Susan Ellicott documents the work of artisan producers, three traditional businesses in small towns of Japan's central Toyama Prefecture.
Washoku Explorers