Japan-Insights
Deepen your understanding of Japan's people, places, and culture.
Stories
An Interview with Dr. Verena Blechinger-Talcott
President (2020–2023), European Association for Japanese Studies (EAJS)
Executive Vice-President, Freie Universität Berlin, Germany
Professor of Japanese Politics and Political Economy, Freie Universität Berlin
Nurturing the Next Generation of Japan Specialists: Toward Intra-Asian Contexts and Transnational Comparative Studies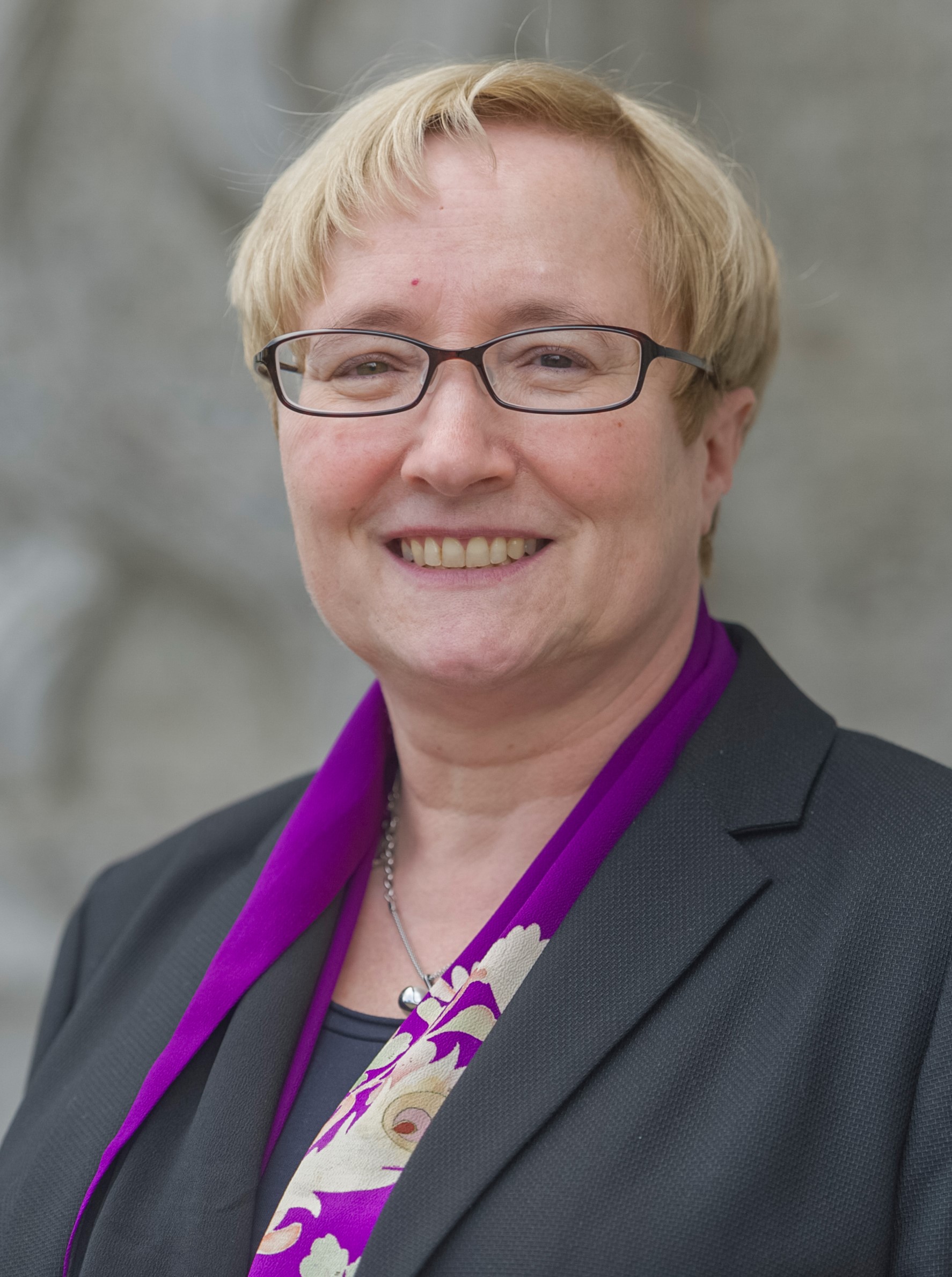 As the European Association for Japanese Studies (EAJS) readies to mark its fiftieth anniversary at its triennial conference to be held at Ghent University in Belgium this August, president Verena Blechinger-Talcott spoke with Japan-Insights about the globalization of Japan Studies, and how support of early-career scholars has proven to be pivotal in fostering comparative perspectives and strengthening intra-Asian and transnational connections.
Interview by Susan Rogers Chikuba
Writer's Profile
Susan Rogers Chikuba
Susan has been following popular culture, architecture and design in Japan for three decades. As a Tokyo-based writer, translator and editor she covers the country's art, design, literary and culinary scenes for domestic and international publications. She is a graduate of Cornell University.
We need to globalize Japan Studies; we need to take research done on Japan in other parts of the world into account.
When the European Association for Japanese Studies (EAJS) was formally established at the University of Oxford fifty years ago, it was the first serious attempt to coordinate communication and facilitate academic exchange among European scholars of Japan. "It was about bringing together the various national schools with Japan Studies programs," explains EAJS president Verena Blechinger-Talcott. "Before then the Brits would talk to other Brits and the Germans would talk to other Germans, but there was little interconnection." Half a century later, the work of an emerging generation of Japan scholars now focuses increasingly on intra-Asian comparative perspectives, emphasizing interdisciplinary exchange and looking at practices and localities rather than essentialized or academically abstracted ideas of what is "Japan" or "Japanese."
Our colleagues from Southeast Asia, and East Asian countries such as Korea and China, have their own perspectives on Japan and it's fascinating to bring these together with the European and American approaches to Japan Studies and see what resonates.
"The time of regionally contained knowledge is over," Blechinger-Talcott asserts. "When we conceptualize Japan and use the case of Japan to generate knowledge and findings that are then transported back into disciplinary research, now it's about doing so within a regional, a global, and a trans-regional context. We need to take the research on Japan that is done in other parts of the world into account. That is my hope and is also why I've invited professor Shigeto Sonoda to give the keynote speech at our conference in Ghent. He has been bringing together scholars from these various perspectives for quite some time, through the Global Japan Studies research and education network at the University of Tokyo." Having established a European arena for Japan Studies, Blechinger-Talcott says, EAJS is now poised to share its experience and vision, and to open up further.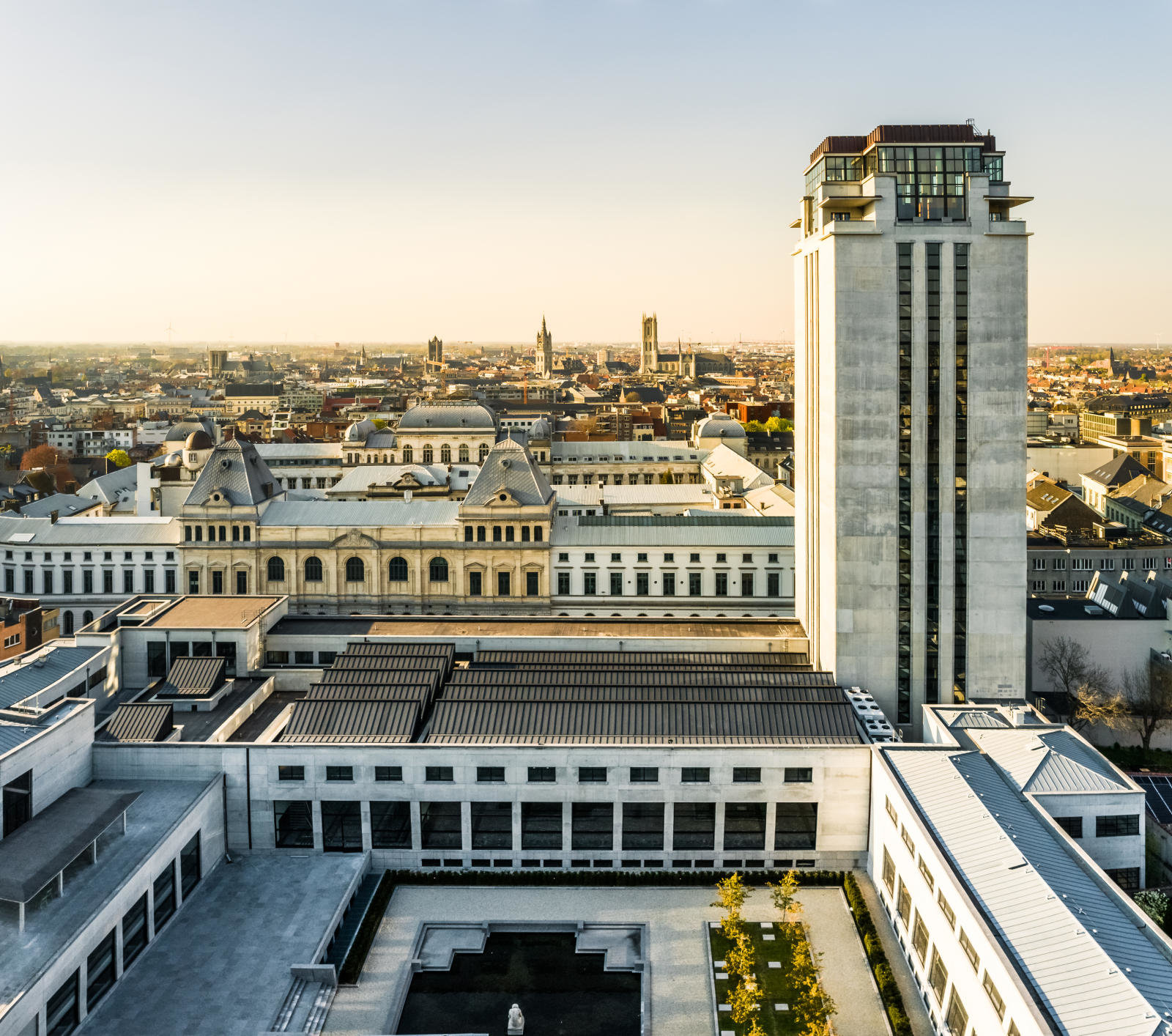 The seventeenth EAJS International Conference will take place August 17–20, 2023, hosted by the Institute of Japanese Studies at Ghent University in Belgium. One of the most important gatherings on the Japan Studies academic calendar, the triennial event has until now mostly been attended by European, Japanese and American colleagues, with few panels and papers by scholars from other parts of the world. At the same time, scholarship in Japan has tended to separate the country from other parts of Asia, regarding Asian Studies as a discipline for studying "them" rather than "us." Sonoda's keynote address will respond to recent calls for the "Asianization" of Asian Studies, offering observations on the changing characteristics of Japan Studies in the region, and exploring possibilities for collaboration among Asian and European scholars of Japan.
This year, the Toshiba International Foundation (TIFO) has provided conference grants that subsidize travel and registration expenses for early-career scholars confirmed as speakers, panelists or discussants and who demonstrated financial need, either because they are independent researchers or because their home institutions provide no funds for attendance. By enabling such delegates, particularly those from southern and eastern Europe, to present their work at Ghent, the funding improves representation and helps to enhance the academic diversity of the conference for all.
More than 1,000 registrants will convene in person or online for the 106 panels and 310 individual papers accepted for presentation this year. Importantly, representatives of the East Asian Consortium of Japanese Studies (EACJS), an organization formed in 2016 with the aim of establishing an academic society that covers all of East Asia, will participate in two EAJS–EACJS joint panels that have been almost two years in the making. EACJS cofounder Park Cheol-Hee and 2023 chairperson Tsutomu Tomotsune will be joined by Blechinger-Talcott and keynote speaker Sonoda to build on dialogues initiated during the fifth annual EACJS international academic conference held in 2021, where former EAJS president Andrej Bekeš and representatives of other organizations engaged in Japan Studies discussed the importance of trans-regional collaborations. Follow-up networking events are also planned, with the hope of forging closer ties among European and East Asian researchers who share the desire to improve the quality of Japan Studies with a more diverse range of perspectives and positions not confined to regional boundaries, and to contribute to stability and peace in East Asia. A former dean of the Graduate School of International Studies at Seoul National University, where he holds a professorship, Park currently serves as chancellor of the Korea National Diplomatic Academy, an educational and research branch of the Korean Foreign Ministry. Tomotsune is director of the International Center for Japanese Studies at the Tokyo University of Foreign Studies, one of several research institutions in Japan promoting Global Japanese Studies under a directive of the Ministry of Education, Culture, Sports, Science and Technology.
I'm really excited and very happy that the seeds we've been sowing for quite some time now are starting to grow.
While TIFO has supported the nascent EACJS since 2019, its relationship with the much older EAJS stretches back more than two decades. "We share the conviction that it's really important to support early-career scholars and to do something for the next generation," Blechinger-Talcott says. "That's something that has shaped TIFO's interactions with EAJS from the beginning." TIFO support of EAJS initiatives began in 1998, when the first fellowships for doctoral candidates were provided. These popular grants, which have continued since, are unique in that they enable short-term fieldwork in Japan of up to three months. "Typically grants are for longer stays of one year," Blechinger-Talcott explains. "The beauty of this fellowship is its flexibility: recipients can use it for the preliminary research of browsing archives and preparing a longer stay of fieldwork, such as what a historian might need. Conversely, it can serve much later in the process of formulating one's thesis. For example, if you're a social scientist like me, you conduct your interviews, you collect your material, and you go home and write—but then some open questions emerge that require follow-up in order to make sense of your data." Eligible applicants for the TIFO fellowships are doctoral candidates or those with equivalent postgraduate degrees who specialize in some field of Japan Studies at an institution in Europe and have completed four or more years of full-time study. This year's fellows are on track to conduct their field research in Japan from September 2023.
The EAJS PhD workshops help create a sense of belonging within a wider group of Japan Studies scholars, which in turn provides moral support, inspiration and motivation for the participants' present and future work.
EAJS workshops for doctoral candidates are another longstanding pillar of the EAJS–TIFO relationship. Begun in 2000, these intensive three-day seminars aim to create a multidisciplinary European network of advanced graduate students and senior scholars in Japan Studies. Each is structured as a small conference, where up to twenty doctoral students selected from across Europe present their research ideas and receive feedback from senior scholars and peers in the lively exchange of focused sessions. Junior scholars get to know their peers' work in other disciplines, and from parts of Europe where different methodological and theoretical approaches may prevail. At the same time they receive critical advice from senior scholars on their own fieldwork plans, preliminary findings, or dissertation drafts. Because participants must read the work of their peers beforehand, they become better able to position their own research within the broader international field. Those from smaller Japan Studies departments particularly benefit from this opportunity, as travel funding for international conferences is often limited. This year's workshop will be held in Leuven, Belgium, immediately preceding the EAJS Conference one hour away in Ghent, whose registration fees are waived for participants. A total of 331 doctoral candidates will have attended these workshops as of 2023.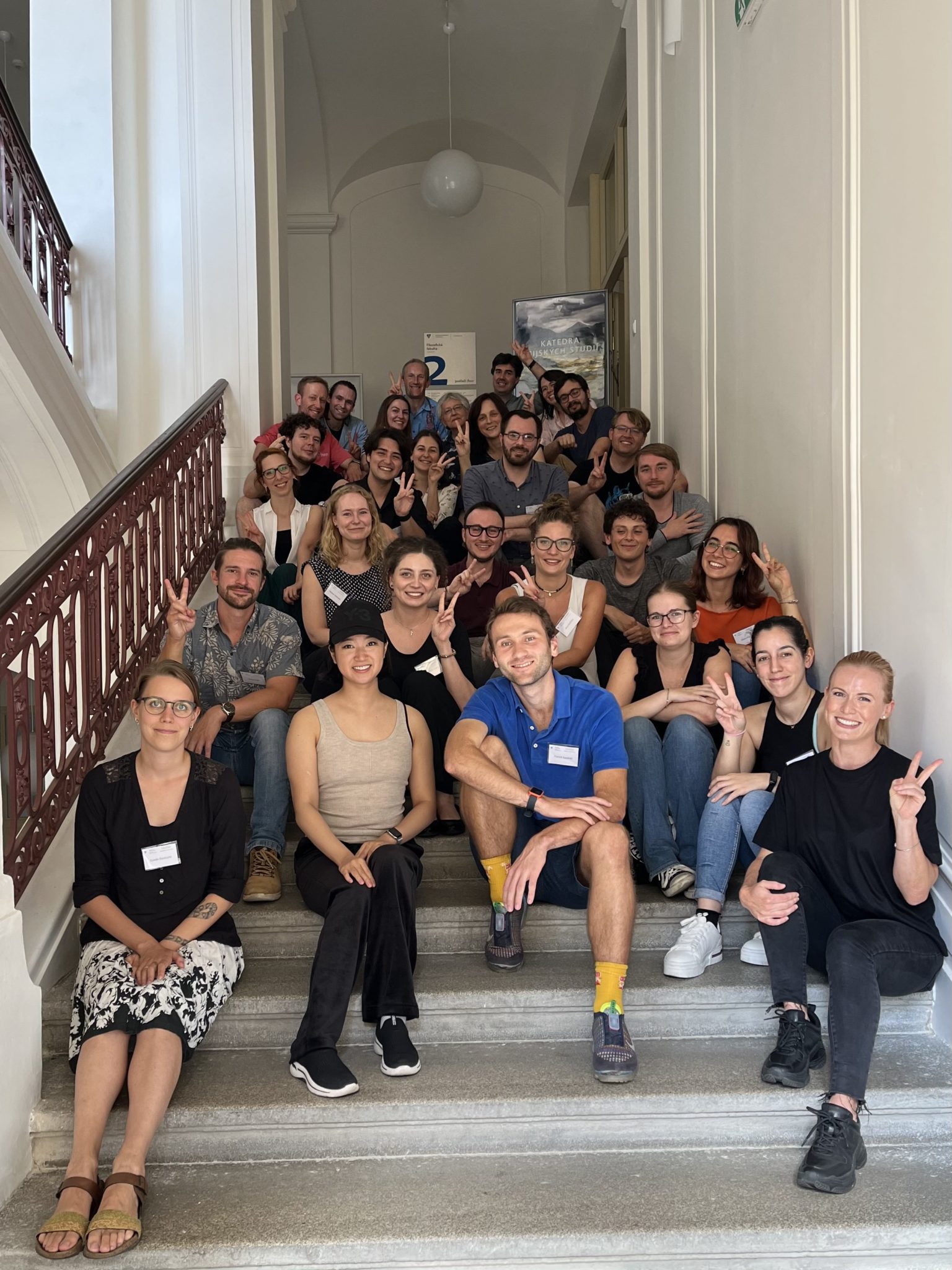 "Initially the workshops were conducted once every two or three years, but since 2010 they have been held annually in response to growing numbers of applicants," Blechinger-Talcott says. "This has improved the quality of our support for early-career scholars tremendously. It's also significant that the workshops allow us to bring together PhD candidates from all over Europe, including countries in southern and eastern Europe where Japan Studies are not as strong yet, so that the different schools interact." Another benefit is the opportunity to hone English skills. "While the common language of Japan scholars is of course Japanese, if your daily work is done in German or Italian or Spanish, then it's really important to learn how to present your dissertation and frame your research questions in English, in order to get published for an international audience," she adds.
The activities we are able to carry out thanks to TIFO's generous support are extremely helpful to advance excellent research on Japan, as well as to build robust networks among young scholars in this academic field.
Another joint initiative of the two organizations is their fostering of an alumni network so that past EAJS–TIFO fellows, workshop participants, and their mentors can remain actively engaged with one another. Thanks to this community, younger alumni have the opportunity to discuss developments in their fields with more experienced members and to receive valuable career advice, and those with similar research interests can exchange project ideas and talk prospectively about collaborations. "The first gathering was in Lisbon in 2017, when we brought the former fellows and PhD workshop participants who had come to the EAJS conference together for a little reception," recalls Blechinger-Talcott. Subsequent meetings were held in Tsukuba in 2019 and online in 2021, and an alumni dinner is planned at Ghent this year. "We maintain a page on our website for EAJS–TIFO alumni, and there's also an active Facebook group where we share job announcements and conference information," Blechinger-Talcott adds.
On the occasion of its thirtieth anniversary in 2019, TIFO held an essay contest open to past fellows and workshop participants, inviting their views on the future of Japan Studies and asking where the biggest opportunities and challenges lie. In their submissions alumni wrote compellingly about the scholarly impasses of binary East/West thinking; the need to overcome an ethnological legacy that subsumes the cultural, linguistic and geographical diversity of Japan's islands; contingent concerns of ecocriticism and historical relativism; and the importance of amplifying conversations about post-structuralist, post-colonial and post-humanist knowledge-making not only across disciplines but also with others outside of academia. Ten of the top-placed finalists received financial awards toward their ongoing research, and complimentary registration for the 2020 EAJS conference. In 2021, four of these young scholars served as panelists in a joint EAJS–TIFO roundtable held to discuss the future of Japan Studies.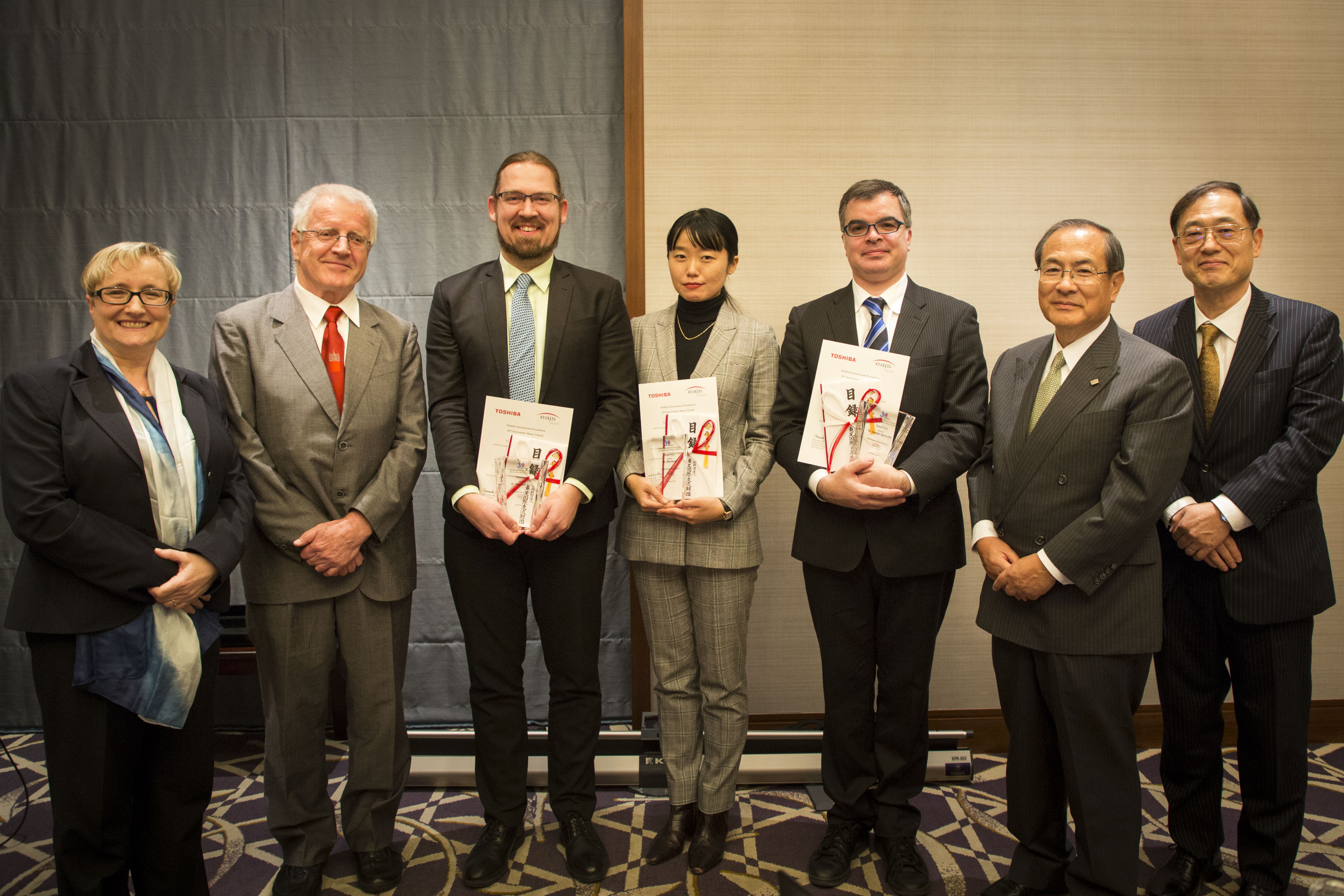 As Japan specialists around the world adopt comparative approaches and bring more fluid methodologies to bear on their work, and individual institutions increasingly embrace regional and transnational connectivity, we can only imagine what new forms of engagement and new narratives of wisdom will emerge amid the growing global influence of Asia. While Blechinger-Talcott's three-year term as EAJS president will conclude with the conference in Ghent, she will continue to serve on its Council as immediate past president for the next three years, furthering the progress she and other governing members have made in strengthening scholarly networks and, as a devoted educator, pursuing her commitment to the professional growth of early-career scholars.