Japan-Insights
Deepen your understanding of Japan's people, places, and culture.
Stories
An Interview with Dr. Barbara Ruch
Director of Institute for Japanese Cultural Heritage Initiatives, Columbia University
From Japan to the World: The growing appeal of Japanese heritage music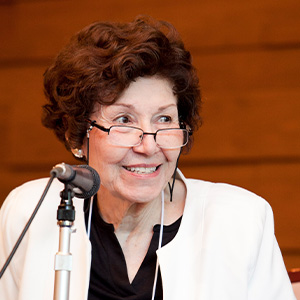 Music has the ability to unite us, transcending language, culture and time, and the work undertaken by Columbia University's Institute for Japanese Cultural Heritage Initiatives in New York bears testimony to this power. Dr. Barbara Ruch is Director of the Institute, as well as Professor Emerita of Japanese Literature and Cultural History at Columbia University. Dr. Ruch shares her insights on the Institute's Japanese heritage music initiative and how this music is finding new audiences around the world, supported by the Toshiba International Foundation (TIFO).
Interview by Louise George Kittaka
Writer's Profile
Louise George Kittaka
Louise is a Tokyo-based bilingual writer from New Zealand who contributes to a wide range of domestic and international media platforms. Her areas of interest include travel, popular culture, education, business, and issues pertaining to Japan's international community. She conducts cross-cultural training programs for families leaving or arriving in Japan on corporate assignments and lectures in the comparative studies department at Shirayuri Women's University. Louise is a graduate of Waikato University (New Zealand) and the State University of New York at Buffalo (USA).
A changing view of Japanese culture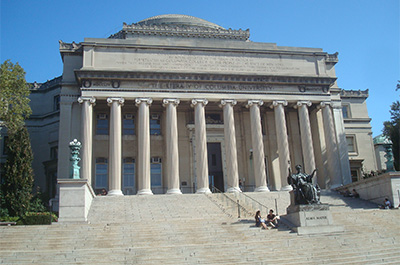 Since the end of World War II, those who love Japan have been supporting Japanese culture in other countries, and Japan Societies and local Japanese communities have organized events such as concerts, films, lectures and demonstrations. While these efforts are certainly laudable, Dr. Ruch says there has been a tendency to present this culture with the audience as passive viewers.
"Our theory at the Institute is that it's very important that Japanese culture not be an exotic thing. We don't want people to experience it once and say, 'Isn't that unusual, isn't that nice,' and then go away and never think about it again," she explains.
The Institute for Medieval Japanese Studies (IMJS) was founded by Dr. Ruch at the University of Pennsylvania in 1968, with the purpose of encouraging research on hitherto neglected aspects of pre-modern Japanese civilization. It was subsequently brought to Columbia University by Dr. Ruch in 1984. The name was changed to the Institute for Japanese Cultural Heritage Initiatives in 2013 but the IMJS acronym was retained.
Bringing attention to Japan's heritage music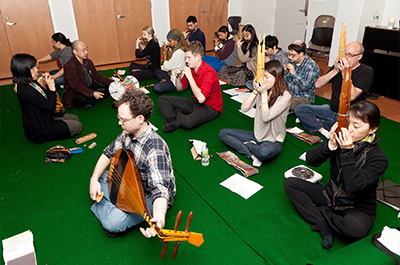 Prior to the late 1990s, Japanese music from the periods before the arrival of Western music received scant attention outside Japan. "We became aware that, aside from some lecturers about it, traditional Japanese music was being ignored" says Dr. Ruch. "To me, this is like listening to a lecture on swimming or basketball: You cannot begin to understand what these things are until you actually do them."
After conducting a national survey, the Institute found that Japanese heritage music was the only discipline within Japanese Studies lacking a degree program or dedicated center in the United States. With support from the Japanese Agency for Cultural Affairs, in 2006 a program was launched at the Institute to teach students to play the Japanese heritage wind, string and percussion instruments that constitute sacred and court music (known as gagaku), and a gagaku instrumental ensemble was formed in the Columbia Music Performance Program. This attracted a New York audience and some students went on to become masters of these instruments. Building on the success of these efforts, training in the meditative shakuhachi and the salon music of the koto was added a few years later.
By the 10th anniversary of the music initiative in 2016, the Institute's Japanese heritage music initiative had expanded to include course credit, instrumental training, workshops for composers, summer sessions, master classes and annual concerts presenting Japanese heritage music to the general public.
The chance of a lifetime in Japan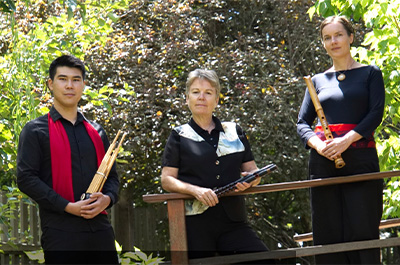 According to Dr. Ruch, the initial and ongoing support of TIFO has greatly contributed to the progress of the Japanese heritage music initiative. She is also delighted at the success of the Global Artist Residency in Tokyo. Established in 2014, the program enables highly-skilled professional musicians of Western wind instruments working outside Japan to learn a Japanese heritage wind instrument from masters in Japan.
The first person selected by the Institute for the Global Artist Residency was Australian professional flutist Rosamund Plummer, who studied the ryūteki (seven-holed transverse bamboo flute) in 2014 under eminent gagaku artist Takeshi Sasamoto. The opportunity to apply to this program arose by chance, as the result of an email from Columbia forwarded through a chain of interested parties, but as soon as she read it, Plummer instantly knew that it was the perfect opportunity.
"Without a prior interest in Japanese music—though I'd been to Japan and loved it—I saw a fascinating challenge which would and certainly did change my life," Plummer recalls. "The most memorable aspect was the time spent in the back room of Musashino Gakki (a music shop specializing in gagaku instruments) in Tokyo, where I had my twice-weekly lessons with Sasamoto-sensei and practiced, often four hours per day. The lessons were challenging, and the practice was a joy."
Expanding horizons for heritage music
Dr. Ruch and her colleagues at the Institute do not see themselves on a mission to preserve Japanese heritage music. "That is Japan's job, and fortunately there are now many young Japanese who are re-examining this music," she says. "Nor are we trying to preserve some kind of old antique; on the contrary, we believe that Japanese instruments offer so much exciting potential for contributing to new classical music worldwide."
Until quite recently, if a Western orchestra wanted to present Japanese compositions calling for heritage instruments, such as the works of Toru Takemitsu or Toshi Ichiyanagi, they would have to bring an artist over from Japan at considerable expense. With an increasing number of Western musicians skilled in these instruments, however, there will now be musicians within Western orchestras who can play these instruments.
This development is not only beneficial for presenting repertoires of established composers, but also opens up avenues for bringing music from emerging composers into the spotlight. "We need future leaders not just in politics but also in cultural things, and this music belongs to all cultures," Dr. Ruch says, adding that the Global Artist Residency is a tangible example of this concept in action.
Playing it forward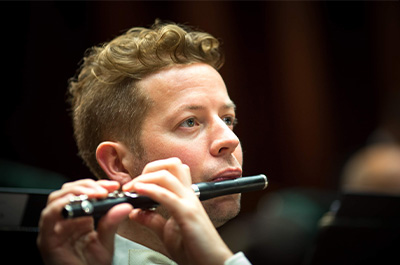 Upon returning to Australia in 2014, Plummer performed on the ryūteki at the Sydney Opera House, and also introduced her instruments at educational concerts. After 33 years as principal piccolo player with the Sydney Symphony Orchestra, she retired in 2019 and subsequently formed Trio Bamboo, in which she plays ryūteki, together with players of nohkan (bamboo flute used in Noh dramas) and the shinobue (six-hole bamboo flute used for festivals and stage performances). The group commission and perform new works by American and Australian composers featuring gagaku and other traditional Japanese wind instruments.
The 2018 Global Artist Residency was awarded to Trond Magne Brekka, a solo piccolo flutist with the Oslo Philharmonic who studied the shakuhachi (five-holed vertical bamboo flute) with internationally-known artist Kaoru Kakizakai. Like Plummer, he has found opportunities to incorporate this learning into performances since returning home to Norway, and it has informed both his playing technique and his overall understanding of music.
"It has given me knowledge about how to impart new flute techniques to bachelor and master students at the music academies where I teach. The Global Artist Residency program has also given me a deep insight into playing and teaching contemporary pieces for flute. Many of these pieces are strongly influenced by traditional shakuhachi music," explains Brekka.
Accessible to one and all
The latest collaboration between the Institute and TIFO is the creation of an online video archive of Japanese heritage music performances, which will be accessible to anybody at any time. To date, audio-visual material has been hard to come by, and sometimes even sheet music is not readily available. It is hoped that this online collection will be a boon for musicians, concert organizers and artistic directors when considering pieces for live performances with Japanese heritage music instruments. The collection will, of course, also allow anybody with an interest to encounter and enjoy this music.
Dr. Ruch cites the work of composer Ichiyanagi (1933 to 2022), who was a strong supporter of the Institute's Japanese heritage music initiative. Ichinayagi's work covers a wide range of genres, from Western-style operas and film scores, to electronic music and compositions using heritage instruments.
"He opened up a whole new way of looking at classical Western as well as Japanese heritage instruments in Japan, and he promised to bequeath his collection of recordings and scores to Columbia University," says Dr. Ruch. "If we can put this online, I know it will also encourage other musicians to share their resources with us."
Hitting new notes together
Dr. Ruch is heartened to see that younger generations of musicians in both Japan and the West are keen to learn, play, compose and collaborate with one another. "I want to emphasize that's it's not a case of 'in Japan' and 'outside Japan'. I believe that we feel we are all colleagues in the 21st century, creating this new music together," she says.
This felt particularly true at the height of the Covid-19 pandemic, when opportunities to gather were severely curtailed. "We all thought the pandemic was going to be a disaster for the performing arts," recalls Dr. Ruch. "However, it gave us time to notice how highly advanced technology has become. It enabled us to collaborate even when we couldn't meet in person and this saved us!"
The Institute usually arranges a year-end performance for students of Japanese heritage instruments as an opportunity to display what they have learned, but the pandemic had prevented this. Fortunately, professional flutist Lish Lindsay—a former Columbia gagaku student and now an accomplished ryūteki master in her own right—drew on her technical skills to arrange an online ensemble performance in 2020. Participating from their places of residence around the country and even from overseas, students were able to play together in unison.
Dr. Ruch admits that the Institute's teachers have been somewhat conservative in terms of technology to date, but having witnessed its potential during the pandemic, they are excited about the possibilities for future collaborations involving Japanese heritage music. "Even when countries are not on good terms politically and economically, musicians come together, hands around the world playing together in ensemble. This is one of life's great joys," she says.