Japan-Insights
Deepen your understanding of Japan's people, places, and culture.
Essays
Kataribe: A Keyword to Recovery
- Practice of storytelling in post-disaster Japan
Flavia Fulco, Italy
Travel, Landscape
Life, Food, Technology
People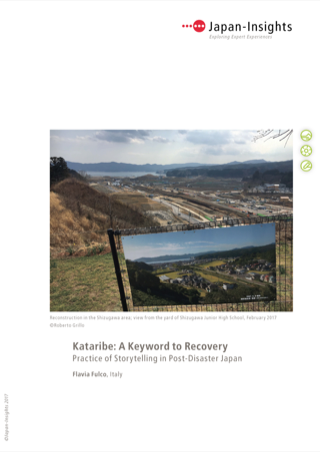 The triple disaster of earthquake, tsunami, and nuclear meltdown on March 11th, 2011 brought great devestation to the area of Northeast Japan, Tohoku. This article investigates the practice of kataribe, the tradition of storytelling rooted in real events, and its role in preservation and transmission of memory. Sharing the stories of those who experiened these catastrophic events and are left struggling with the ensuing desolation brought to their lives, not only contributes to a heightened level of risk awareness, but also offers a starting point for recovery.
Interviews with three storytellers who began conducting kataribe-tours of affected areas soon after the disaster and broader research on the social significance of kataribe document how Tohoku can become a leader in fostering risk awareness and building resilient communities.
Kataribe - Story Teller
A beautiful documentation [PDF/3.8 MB] on the praxis of story telling in Minamisanriku – From 2011-3-11 into the Future... introducing two prominent representatives of this practice (✪ [PDF/3.8 MB])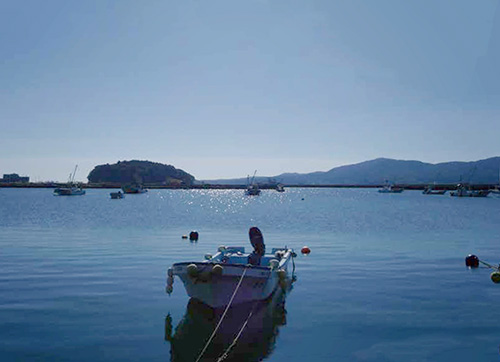 Minamisanriku 2011-2019
Video poem about the village that suffered immense damage from the 2011 Great Tohoku earthquake and tsunami